WHAT'S HAPPENING !


WORSHIP SERVICE @ 11:00 (In person)

HYBRID SUNDAY SCHOOL @ 9:30


BIBLE STUDY
TUESDAYS @ 6:30 (via Zoom)

ALL ARE WELCOME!
Click For The Current Lesson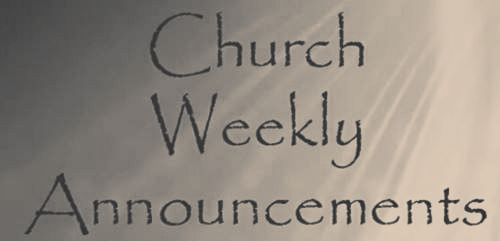 May 22, 2022
Congratualtions!
to the class of 2022 and congrats again to
Melissa Richards for officially receiving her
Masters of Science in Education in Curriculum
and Instruction on May 13
Summer Camp
July 31
-August 6th


Camp Mack, IN for ages 6-18.
Come with us to canoe, archery, ropes course,
basketball, arts and crafts and to grow with God
in the wild outdoors together.


Click on the Youth Ministries button on this page for the link to Register!
If anyone has a working vacuum cleaner that you would
be willing to donate to the church, please see Deron or
Sandra.

Next week Pastor Gregory Hardaway returns as our Guest Pastor!
PLEASE NOTE THAT THE CHURCH BUILDING IS OPEN AND ALL ARE WELCOME... BUT BY CHANCE YOU CANNOT MAKE IT TO THE CHURCH BUILDING WE ARE PROVIDING A VIRTUAL CHURCH EXPERIENCE!