The Rev. Pastor Carol Jamieson Brown is the first African American and the first female to serve as pastor of the First Baptist Church of Park Forest, IL. Prior to coming to Park Forest, she served with her husband the Rev. Dr. Jesse Myron Brown at the oldest Baptist Church in Chicago the historic First Baptist Church of Chicago.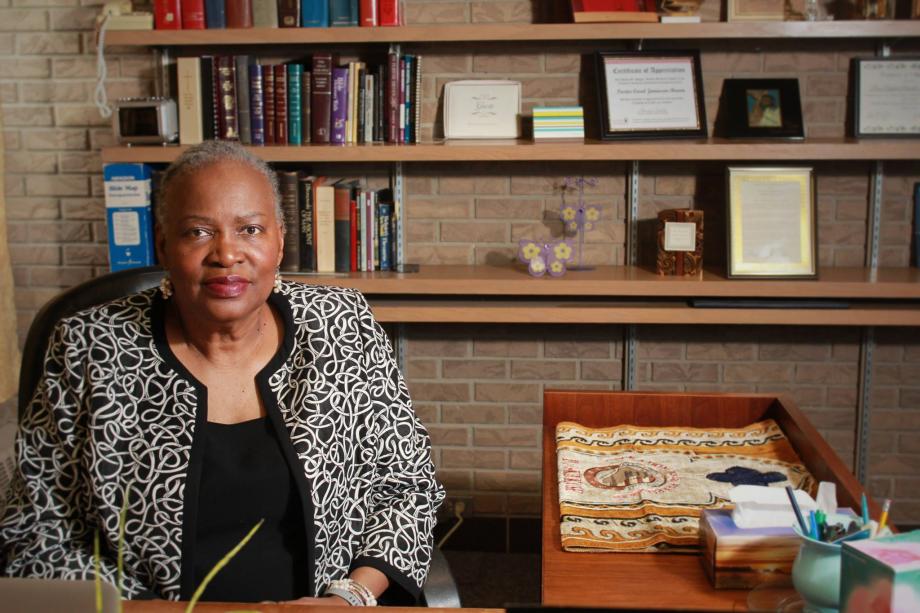 Pastor Carol received her Masters of Arts in Theology from McCormick Theological Seminary and her Master's in Education from Loyola University of Chicago. Her Bachelors of Arts in American Studies is from Barat College of the Sacred Heart in Lake Forest, IL. Although she holds two masters degrees, Pastor Carol continues to be a lifelong learner attending workshops sponsored by American Baptist Churches USA and earning continuing education units. As she learns she also shares and has presented workshops at the Black Church Education Conferences and serves as the PIE representative for the region.

Under her tenure, the FBC Park Forest, with the creation of the Kingdom Seekers, returned to a full time ministry for children and youth. However, Pastor Carol's commitment to children and youth is not limited to just those in her congregation. She has traveled to Ghana, West Africa to participate in a project to help children become self-sufficient for their own survival; traveled with teens to National Youth Gatherings; and served for nine years on the Board of ABC/MC Camp Grow.
Pastor Carol strives to be a servant leader who can be counted on to chauffeur those in need of transportation to medical appointments, church meetings, and grocery stores. She comforts those in need in times of sorrow and hardships and continues to be a true blessing to her congregation.

Since 1975, Pastor Carol has been married to Rev. Dr. Jesse Myron Brown (Pastor of First Baptist Church of Chicago). The couple have one daughter and son-in-law, Jasmyne and Jim Roberts with two adorable grandsons: Jamieson A. M. Brown Roberts, Jackson A. T. Brown Roberts, and lovely

granddaughter Jade Addison Brown Roberts

.